About
---
Hackensack Meridian Health is a leading not-for-profit health care organization that is the most comprehensive and truly integrated health care network in New Jersey, offering a complete range of medical services, innovative research and life-enhancing care. Hackensack Meridian Health comprises 16 hospitals, including three academic medical centers, two children's hospitals and nine community hospitals, two rehabilitation hospitals and 450 physician practices and patient care locations including surgery centers, home health services, long-term care and assisted living communities, ambulance services, lifesaving air medical transportation, fitness and wellness centers, rehabilitation centers and urgent care facilities. Hackensack Meridian Health has 33,000 team members, more than 6,500 physicians and is a distinguished leader in health care philanthropy, committed to the health and well-being of the communities it serves.
The Network's notable distinctions include having one of only five major academic medical centers in the nation to receive Healthgrades America's 50 Best Hospitals Award for five or more consecutive years, four hospitals ranked among the top 10 in New Jersey, including Hackensack University Medical Center, the No. 1 hospital, Jersey Shore University Medical Center at No. 4 and Ocean and Riverview Medical Centers tied at No. 8., as ranked by U.S. News and World Report. Other honors include consistently achieving Magnet® recognition for nursing excellence from the American Nurses Credentialing Center, recipient of the John M. Eisenberg Award for Patient Safety and Quality from The Joint Commission and the National Quality Forum, a six-time recipient of Fortune's "100 Best Companies to Work For," one of the "20 Best Workplaces in Health Care" in the nation, and the number one "Best Place to Work for Women." Hackensack Meridian Health is a member of AllSpire Health Partners, an interstate consortium of leading health systems, to focus on the sharing of best practices in clinical care and achieving efficiencies.
For additional information, please visit www.HackensackMeridianHealth.org.
---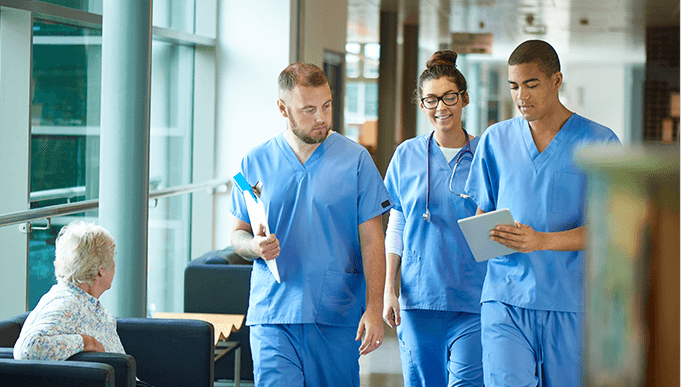 ---
Helping Bridge the Gap between Classroom and Career
-Gain experience within one of the most reputable healthcare organizations in the country
-Make important contributions to your team's goals from your first day
-Work on real projects that will help build valuable skill set and knowledge for your career
-Network with leading practitioners in the healthcare industry
---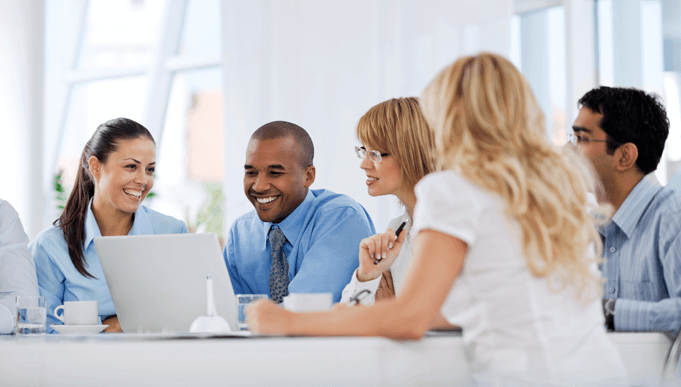 ---
At Hackensack Meridian Health each day will provide you with an opportunity to challenge yourself and expand your skills. We take a full-scale approach to early-career development which combines extensive on-the-job training with professional development workshops. This approach also allows you to gain invaluable insights from a network of talent throughout our organization.
"Being a part of the Hackensack Meridian Health externship program allowed me to advance my nursing skills and gain more confidence in myself as I enter my senior year of nursing school. I cannot say enough how amazing the externship was; this was an experience that I know will help me through out the rest of my nursing career." - Helene A., 2017 Nurse Extern
"The GIFT program was an amazing opportunity that allowed me to work on a multidisciplinary team, gain experience in the field and has opened many doors for my future in health care. I am grateful to have learned from the various mentors and made many new friends along the way." - Kaci C., 2017 Geriatric Interdisciplinary Fellowship Training (GIFT) Summer Extern
---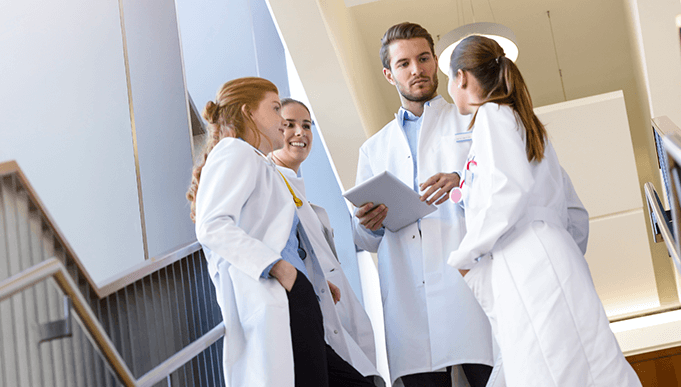 Current
Opportunities
Internships
---
An internship is a work or service experience in which a student participates at a Hackensack Meridian Health location as an active team member contributing to meaningful and substantial projects. Internships can vary in duration, hours worked per week, and responsibilities. Some internships can be offered for college credit.
Apply Now
Nurse Externship Program
---
This 10-week Externship Program offers nursing students an opportunity to earn while learning. Students are oriented and provided training in select skills such as 12 Lead EKG and Venipuncture. Under the direction of a registered nurse preceptor, student nurses practice selected skills and gain confidence in the acute care environment. Students meet with the program coordinator to share experiences. A variety of educational topics are presented by guest speakers at the meetings.
Qualifications:
You must be currently matriculated in a Board of Nursing approved BSN program to prepare for registered nurse licensure and be eligible to begin the final (senior) year of the respective nursing program.
High school diploma or General Equivalency Diploma (GED) required. Current matriculation in a Board of Nursing approved program to prepare for Registered Nurse licensure required. Grade Point Average of 3.0 or higher strongly preferred.
How to Apply:
In order to be considered for this program, you must first complete your online application with resume and upload your transcript when creating your profile to apply.
Please note: the applications for the 2023 Nurse Externship Program are now closed.
From day one, we are dedicated to supporting the careers of our nurses – especially our newest nurses. To help bridge the gap between classroom and career, we created the New Graduate Nursing Residency Program.
Open to graduating nursing students of accredited institutions, this 12-month program allows residents to complete rotations per an individualized learning development plan. These rotations include:
Three 12-hour shifts per week
One 12-hour experiential learning day per month
Two simulation labs
Surrounded by fellow new graduates in an environment that promotes collaboration, growth and development, you'll make a smooth transition from student to registered nurse. You'll also gain valuable clinical experience while being supported at every step.
This program is open to individuals with a nursing degree (AAS, BS or MS). A valid New Jersey Nursing license and CPR/BLS certification are required before starting the program. New Registered Nurses hired without a BSN will be required to obtain this degree within three years of employment.
GET A HEAD START TO YOUR HEALTHCARE CAREER AS A PATIENT CARE TECHNICIAN, PATIENT OBSERVER, HOME HEALTH AIDE, OR DIAGNOSTIC IMAGING AIDE!
Hackensack Meridian Health is proud to offer the Earn While You Learn program to students who are looking to build their on-the-job skills while acquiring a nursing or diagnostic imaging degree. Offering paid positions early in their education, our program provides many benefits for students, including:
Opportunities to Earn Wages While Building Valuable Experience
Flexible Job Options with Manageable Schedules
Working within a Leading Health Care Network
If you are a nursing or diagnostic imaging student, apply below!
Nursing Students: Apply Here
Diagnostic Imaging Students: Apply Here
University
Relations Spotlight
Can you describe your academic background?
---
I graduated in May of 2017 from Fairleigh Dickinson University. While at FDU, I received my Bachelor's degree in Liberal Arts and Psychology, and my Master's degree in Industrial Organizational Psychology.
What are some of your job responsibilities?
---
My job responsibilities include beginning the hiring process for candidates, handling team member transfer requests, setting up new team member orientations, and making the initial job offer.
How has your experience at Hackensack Meridian Health been?
---
So far my experience at Hackensack Meridian Health has been great. I've noticed everyone is really willing to help you in any way they can, and that's something I think is really important when onboarding new graduates.
How has working at Hackensack Meridian Health helped advance your career so far?
---
Working at Hackensack Meridian Health has given me more experience working in the HR field. Working here has also allowed me the opportunity to apply what I learned in class to the real world.
Where do you see your career going in the future?
---
My goal is to continue working for Hackensack Meridian Health and hopefully move up within the company into another HR role. In the future my goal is to become an HR director or business partner.
Can you describe your academic background?
---
I am a recent graduate from Hobart and William Smith Colleges, a small liberal arts college located on Seneca Lake in Geneva, New York. I graduated in May 2017 with a Bachelor of Arts in Political Science and a dual minor in Media & Society and the Writing Colleague's Program.
What are some of your job responsibilities?
---
I am an Executive Assistant in the Corporate Government Relations and Human Resources Departments. I assist the Senior Vice President of Government Relations and several Vice Presidents in Human Resources. My role includes many different tasks including assisting with scheduling, meetings, conference calls, and projects. In my position I engage with many people internally, but also externally working with government officials and senior executives at health systems similar to Hackensack Meridian Health.
How has your experience at Hackensack Meridian Health been?
---
My experience thus far at Hackensack Meridian Health has been great. As a young professional, it is an incredible opportunity to learn from leaders who have been in this industry for a long time. Many of the leaders I work for have spent several years with Hackensack University Health Network and Meridian Health prior to their merger. It is a testament to both systems that their team members want to continue to support the new network.
How has working at Hackensack Meridian Health helped advance your career so far?
---
Hackensack Meridian Health has helped advance my career so far by giving me the opportunity to learn, grow, and hone my professional skills. There is a lot of diversity within the network which allows team members to grow as well as change professions within the system. Being a young professional, it is a great to have the ability to move within the company in case you are not sure of exactly which area is a perfect match for you.
Where do you see your career going in the future?
---
In the future I plan to stay in the corporate industry. I hope to continue to work in a system like Hackensack Meridian Health that interacts so closely with the people it serves.
Can you describe your academic background?
---
I attended Rutgers University to obtain my Bachelor of Arts in Biological Sciences from 2012 to 2016. After graduating, I decided to pursue my Masters in Health Administration at Seton Hall University in 2016 and will graduate in 2018.
What are some of your job responsibilities?
---
My current role at Hackensack Meridian Health is as an Administrative Intern. I have gained exposure to numerous departments such as human resources, compliance, quality & performance improvement, population health, and nursing. I have also had the privilege of working on projects such as charge nurse development, creating a joint-commission readiness packet, CJR performance data analysis, and a cost/volume/profit project.
How has your experience at Hackensack Meridian Health been?
---
My experience at Hackensack Meridian Health has been extremely valuable. Through working on projects, I have gained practical field work experience and learned useful management concepts. I have also had multiple opportunities to attend leadership meetings in which I observed leaders present and deliver.
How has working at Hackensack Meridian Health helped advance your career so far?
---
Interning at Hackensack Meridian Health has helped me grow both professionally and personally. I have been given many opportunities to learn and expand on skills needed to become a successful health care administrator. This multifaceted experience has given me knowledge about how a medical center operates.
Where do you see your career going in the future?
---
My future career goals include becoming a health care administrator in a hospital-setting. My experience at Hackensack Meridian Health has confirmed my passion for health care.
FAQ's
There could be different steps during the application & interview process depending on a particular position, but the process is typically as follows:
Step 1- Browse through our Current Opportunities tab and apply for a position that is best suited for your qualifications and submit your resume
Step 2- If your academic and/or professional background matches the qualifications for a position, you will be contacted to participate in the interviewing process, which is usually a phone interview followed by an in person interview with the hiring manager.
Hackensack Meridian Health offers both internship and externship positions for undergraduate and graduate students. We also offer nurse residency opportunities for nursing students who recently graduated and received their New Jersey nursing license.
HMH looks for the following characteristics in our candidates:
Take Initiative - Try to be proactive in what your team needs and deliver.
Commitment & Dedication - Go in with the mentality that your going to give 100% effort in all that you do.
Well Spoken & Actively Listen - Practice effective communication and be a sounding voice in a team setting.
We attend many career and internship fairs throughout the year. Please refer to our Events Calendar for upcoming fairs we're attending.
Stay Connected and you'll receive information about future internships, externships, and other positions based on your interest.
You can email ACR@hmhn.org for any additional questions you have.