Job Details
Nurse Practitioner, Palliative Care
---
MMG - SPECIALITY CARE, PC
Wall
Requisition # 2020-78079
ShiftDay
StatusFull Time with Benefits
Weekend WorkNo Weekends Required
HolidaysNo Holidays Required
On CallOn-Call Commitment Required
Shift Hoursvaried
Address1350 Campus Parkway, Wall, 07753
---
Overview

Provide palliative care for identified palliative care patients in a multitude of settings, primarily in the home in Monmouth county, but also long-term care facilities, ambulatory, and inpatient settings. Consult and assist with the referring physician, care team, and other members of interdisciplinary team to coordinate the patient's plan of care. Provide consultation in palliative care, symptom management and supportive care to meet the needs of the patient as requested by the referring physician.
Responsibilities

Responsibilities
Prepare and maintain accurate patient records, charts and documents to support the medical practice and reimbursement for services provided.
Establish relationships with existing palliative care teams, partner companies, medical directors, HMH physicians, community physicians, nurses and other team members as well as community members to build a culture of collaboration and clinically integrated care across the continuum.
Proactively identify opportunities to improve the patient and family experience of care and to improve the efficiency and effectiveness of resource use throughout Hackensack Meridian Health.
Develop outreach programs for community agencies and health care settings (such as nursing homes), as appropriate.
Educate and assist Hackensack Meridian Health team members on palliative care through quarterly interdisciplinary lectures/seminars to Hackensack Meridian Health team members.
Participate in community outreach presentations to interested groups or community advisory committees at each site.
Participate in weekly Palliative Care team meetings to review active cases.
Participate in monthly and periodic team meetings for the operational and administrative functions of the Palliative Care Services.
Be available to provide guidance, assistance, and coverage for Palliative Care Services as needed.
Be available on an as needed basis to support other team members with clinical advice and assist with physician communication needs.
Be available on an as needed basis to support educational and outreach goals of Palliative Care Services.
Act as spokesperson for Palliative Care Services.
Attend Bioethics Committee meetings as well as cancer conferences and clinics as requested.
Participate in on call rotation for telephonic coverage only.
Qualifications

Qualifications
APN, Master's Degree in Nursing; Minimum 5 years experience in Palliative Care and/or Hospice, oncology. Prior experience in environment other than a hospital. Licensed to practice in New Jersey.
Our Network
As a courtesy to assist you in your job search, we would like to send your resume to other areas of our Hackensack Meridian Health network who may have current openings that fit your skills and experience.
Apply
Inquire about
this position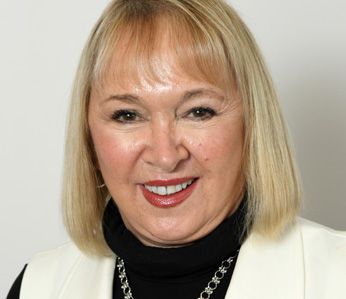 If you're interested in this position, we would love to hear from you! Please call me or complete this from and I will get back in touch with you.
Catherine Hamilton
(732) 751-3598