Requisition # 2023-129699
ShiftDay
StatusFull Time with Benefits
Overview

Our team members are the heart of what makes us better. At Hackensack Meridian Health we help our patients live better, healthier lives — and we help one another to succeed. With a culture rooted in connection and collaboration, our employees are team members. Here, competitive benefits are just the beginning. It's also about how we support one another and how we show up for our community. Together, we keep getting better - advancing our mission to transform healthcare and serve as a leader of positive change.
An Emergency Medical Technician (EMT) provides Basic Life Support (BLS) services for both emergency and non-emergency requests for service assigned by the appropriate dispatch authority in a timely professional manner.  Assures the safe and prompt transportation of patients while ensuring that the care is performed in a timely, professional manner. This is a professional job that must remain flexible and may include working in hazardous conditions and in uncontrolled environments while wearing appropriate personal protective equipment (PPE). The position requires the use of critical thinking skills to assess, triage, communicate, treat and transport patients of all ages and populations in various settings, including emergency and non-emergency transport, standby and special events, and other settings where BLS services and/or care by the EMT may be provided.  The EMT must be able to integrate care seamlessly with all other emergency agencies including police, fire, ALS and other BLS, as well as healthcare providers in both inpatient and outpatient settings. Patient care reports must be completed on each patient. Daily operational tasks are also required in support of the department. All actions must be in accordance with all the State of New Jersey Regulations  in (N.J.A.C. 8:40) regarding Emergency Medical Technicians, and in compliance with HMH protocols, policies, and procedures for the provision of BLS services.
Responsibilities

A day in the life of an Emergency Medical Technician at Hackensack Meridian Health includes:
1. Responds to calls in a timely manner.
2. Assists and supports all public safety personnel and other healthcare providers when rendering patient care.
3. Assesses the patient and provides pre-hospital basic life support treatment in accordance with each patient's condition. Observes and reports any pertinent changes in the patient's condition or behavior to other clinicians both during care and at the handoff of care.
4. Attends to the needs of the patient in a timely manner, keeping the patient comfortable in all weather conditions during transport.
5. Identifies needs of the patient population served and modifies and delivers care that is specific to those needs (i.e., age, culture, language, hearing and/or visually impaired, etc.). This process includes communicating with the patient, parent, and/or primary caregiver(s) at their level (developmental/age, educational, literacy, etc.).
6. Provides effective pre-hospital care by obtaining essential data from the patient, patient's family and other available sources. Completes a thorough physical examination so that appropriate interventions can be performed as indicated. Observes, records, and reports all pertinent medical information to the medical control physician in an organized manner. Updates the medical control physician, or designee, as necessary.
7. Operates motor vehicles safely and professionally, in compliance with all laws and rules governing same, abiding by HMH policies and/or guidelines for emergency vehicle operation, and with due regard for the public, alternating driving responsibilities in a reasonable fashion with partners.
8. Performs and documents a daily vehicle and equipment check and walk around of the vehicle to check for any hazards before operating the vehicle.
9. Maintains adequate fuel levels and fluid levels (if applicable) of vehicles.
10. Maintains the vehicle interior in a clean manner and removes trash and other debris.
11. Demonstrates the safe and appropriate use of all vehicle equipment. Appropriately parks and secures the vehicle when left unattended.
12. Operates wireless communication devices in a professional manner, to accept and acknowledge dispatches, to obtain medical control, etc.
13. Cooperates and assists with the Quality Assurance program utilized by HMH to evaluate the overall quality of care given, to document trends, to resolve problems and to monitor patient outcomes.
14. Provides complete verbal handoff when transferring care to a receiving healthcare provider as per HMH policy.
15. Completes a patient care report in a timely manner for each patient contact according to HMH policy and applicable State and Federal statutes and regulations, alternating documentation responsibilities in a reasonable fashion with partners.
16. Documents and reports all unusual events/incidents/occurrences in accordance with HMH policy and department-specific procedures.
17. Responsible for routine troubleshooting, maintenance and cleaning of EMS equipment, vehicles, and station facilities. Promptly reports all equipment failures and/or problems in a manner consistent with department guidelines and HMH incident reporting procedures.
18. Maintains par levels of necessary supplies, including all equipment and supplies stocked in vehicles and quarters, cleaning and repairing as necessary, throughout the shift.
19. Properly disposes of soiled linen and regulated medical waste in accordance with HMH policy.
20. Provides education within the scope and training of an EMT and as directed by leadership.
21. Responsible for baseline and continuing knowledge of HMH's policies and procedures, and all applicable State and Federal statutes and regulations concerning emergency medical services, basic life support services, EMT certification, and other topics relevant to the role of an EMT at HMH.
22. Responsible for ensuring copies of all required certifications are current and submitted to department leadership in accordance with HMH policy, and for notifying leadership immediately if a required certification cannot be validated at any time for any reason.
23. Maintains clinical competency by participating in all required training and individualized patient care quality reviews, as per HMH policy and practices, as well as state and federal licensure and certification standards.
24. Provides excellent customer service and initiates service recovery when necessary.
25. Behaves in accordance with HMH Code of Conduct and Standards of Behavior, conducting oneself in a professional and dignified manner at all times, so as to preserve the public's perception of HMH as New Jersey's leading healthcare provider.
26. Other duties and responsibilities as assigned.
Qualifications

Education, Knowledge, Skills and Abilities Required:
1. High School diploma, general equivalency diploma (GED), and/or GED equivalent programs.
2. Introduction to Incident Command System, ICS-100 or Introduction to Incident Command System, ICS-100.b or Introduction to Incident Command System for Healthcare/Hospitals or National Incident Management System.
3. ICS-200 Incident Command System, ICS-200 or ICS for Single Resources and Initial Action Incidents or Applying ICS to Healthcare Organizations.
4. ICS-700.a National Incident Management System (NIMS) An Introduction or NIMS-700 National Incident Management System (NIMS) An Introduction.
5. IS-800.D: National Response Framework, An Introduction
6. Excellent written and verbal communication skills.
7. Proficient computer skills that may include but are not limited to Microsoft Office and/or Google Suite platforms.
Education, Knowledge, Skills and Abilities Preferred:
1. Two years of BLS experience. 911 experience preferred.
Licenses and Certifications Required:
1. Current NJ Emergency Medical Technician certification, or current National Registry of Emergency Medical Technicians - EMT Basic certification, or certification as an Emergency Medical Technician (basic) issued by a state with who the State of New Jersey share direct reciprocity (at the time of this writing these states are New York, Pennsylvania and Maryland).
2. AHA Basic Life Support Health Care Provider Certification or BLS Instructor Certification.
3. Valid Driver's License from a USA state.
4. CEVO Certified Emergency Vehicle Operator training or EVOC Emergency Vehicle Operations Course within 90 days of hire.

Working Conditions:
The EMT must be capable of performing all listed duties throughout his/her assigned shift. EMT's must be able to lift and move patients and equipment in varied circumstances. The EMT must be physically capable of safely:
1. Driving an emergency vehicle in compliance with all applicable statutes and regulations, in all lighting and weather conditions.
2. Lifting a fully loaded ambulance stretcher (stretcher/patient/equipment/supplies) weighing at least three hundred and fifty (350) pounds from ground level to ambulance patient compartment level, holding at that height for a minimum of sixty (60) seconds, and then safely and gently placing the stretcher in ambulance (and the reverse, lowering the stretcher to the ground,) with the assistance of one partner of equal strength and agility.
3. Carrying half of the required EMS equipment (approximately 50 lbs.) from the vehicle to the patient (distances of up to 1/2 mile in certain circumstances) without assistance.
4. Successfully performing fine motor skills in a moving ambulance without an undue number of attempts and without causing injury or pain to patients (e.g., placement of an oral airway).
5. Successfully visualizing small objects in poor lighting in a confined space, (e.g., visualizing a patient's pupils during a patient assessment in a moving ambulance).
6. Walking extended distances without difficulty, without rest, while carrying heavy equipment (e.g., transferring a patient from an ambulance to a hospital emergency department or inpatient unit).
7. Hearing faint noises in an uncontrolled environment (e.g., auscultating a patient's blood pressure in a moving ambulance).
8. Writing in the English language using various methods of communication (e.g., email, text messaging, patient care reporting software, pen and paper) so that to the average reader it accurately conveys the thoughts expressed and the situations and conditions encountered and experienced. Hand written communication must be legible.
9. Verbally communicating in the English language via the spoken word in an expeditious and clear manner with sufficient volume so that said communication accurately conveys the thoughts expressed to an average listener in a loud environment (e.g., obtaining directions from a dispatch agency via a spoken conversation over conventional wireless communications technology, or communicating with a patient or other provider while in a moving ambulance).
If you feel the above description speaks directly to your strengths and capabilities, then please apply today!
Our Network
Hackensack Meridian Health (HMH) is a Mandatory Influenza Vaccination Facility
As a courtesy to assist you in your job search, we would like to send your resume to other areas of our Hackensack Meridian Health network who may have current openings that fit your skills and experience.
Awards We've Received
2023
US News & World Report 2023
- HUMC - #1 Hospital in NJ & #5 in NY Metro Area
2023
US News & World Report 2023
- Joseph M. Sanzari Children's Hospital - #1 Children's Hospital in NJ
2023
US News & World Report 2023
- JSUMC - #6 Hospital in NJ
2022
2023
2023 & 2022 Magnet Designations
for 9 HMH Institutions
2022
Newsweek 2022 Best Hospitals USA
- HUMC - #57
2022
Newsweek 2022 America's Best Addiction Treatment Centers
Blake Recovery Center at Carrier Clinic - #2
2023
Diversity Inc. 2023
Top Hospital and Health Systems
2022
Becker's Hospital Review 2022
- Top Places to Work in Healthcare
WE KEEP GETTING BETTER
At Hackensack Meridian Health, we help our patients live better, healthier lives – and we help one another succeed. Here, competitive benefits are just the beginning. It's also about how our team members support one another and how we show up for our community. Together, we're ready to transform health care and advance our mission to serve as a leader of positive change.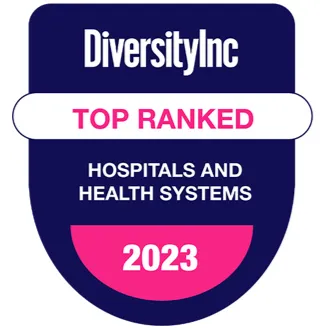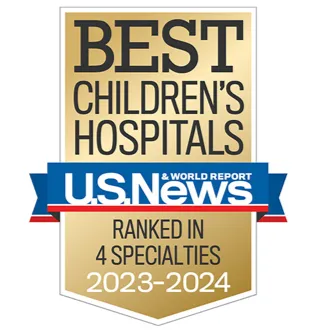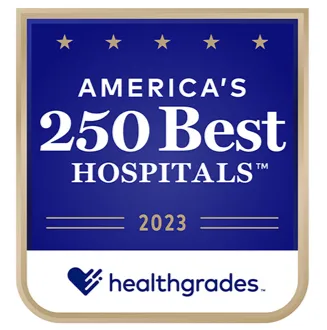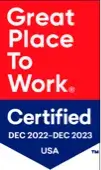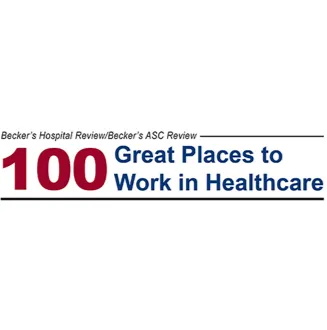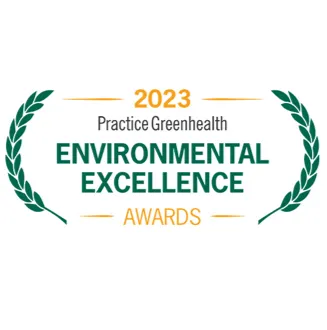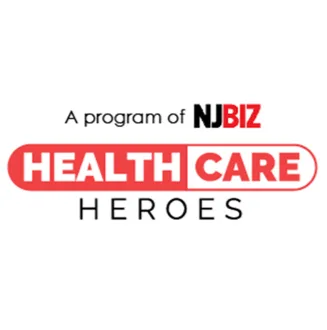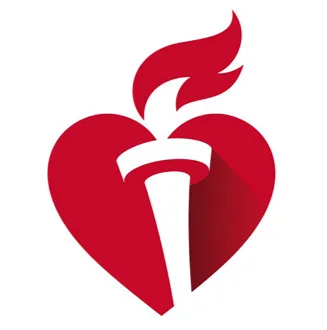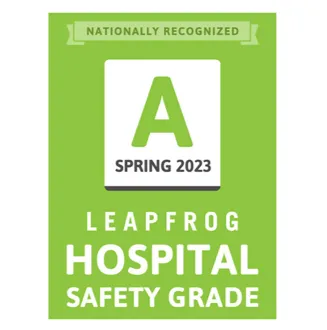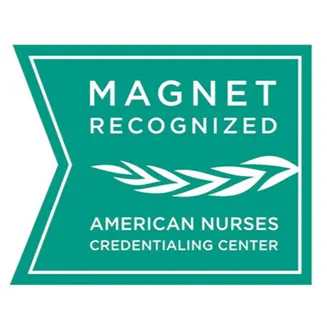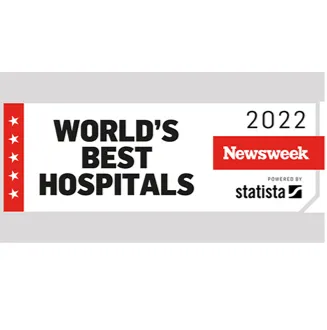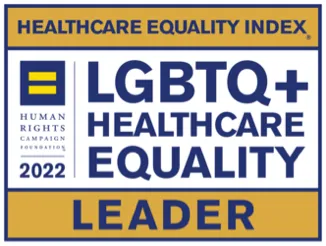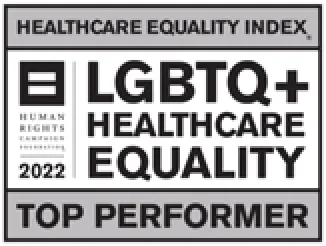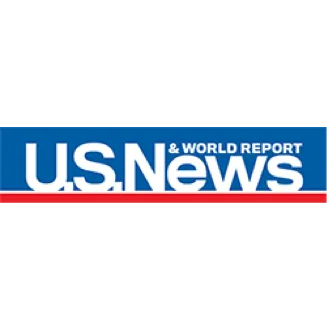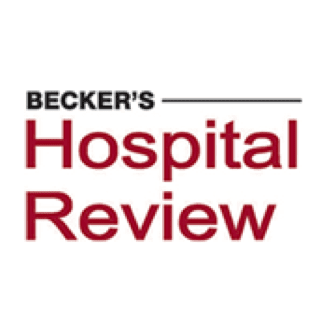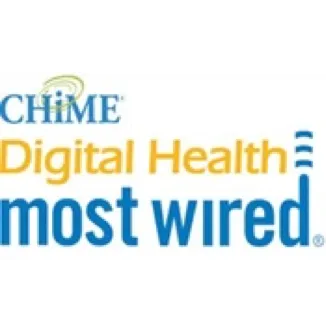 STAY CONNECTED
From roles that are right for you to new opportunities, join our talent community and stay up to date with job openings and more.