Job Details
Nurse Practitioner
---
RARITAN BAY MEDICAL CENTER- OLD BRIDGE
Old Bridge
Requisition # 2019-73869
ShiftDay
StatusFull Time with Benefits
Weekend WorkWeekends as Needed
HolidaysAs Needed
On CallNo On-Call Required
Shift HoursVaried
AddressOne Hospital Plaza, Old Bridge, 08857
---
Overview

The Registered Professional Nurse Practitioner is an Advanced Practice Nurse (APN) who has completed course work in pharmacology, has at least 5 years experience in professional nursing, has obtained a Master?s Degree in Nursing, maintains license with the New Jersey Board of Nursing, and follows the standards set forth in the New Jersey State Nurse Practice Act.(PL 1991, Chapter 377). The APN shall function as a practitioner, educator, and leader. The APN shall manage common deviations from wellness and stabilize long term illness.
Responsibilities

Develops Patient Plan of Care: Develops and implements an appropriate plan of care based on identified or potential patient diagnosis. Evaluates client and family's response to the plan and revises as necessary.
Maintains clinical practice in accordance with the NJ Nurse Practice/Clinical Nurse Specialist Act: Promotes continuity of care by working collaboratively with the interdisciplinary team. Writes orders in accordance with individual's position description, standing orders, or joint protocols developed in agreement with collaborating physician.
Orders Tests and Procedures: Performs or orders clinically appropriate tests and procedures within the scope of practice and expertise as defined by position description and protocols.
Prescribes Medication according to the NJ Nurse Practitioner/Clinical Nurse Specialist Act (PL 1991, Chapter 377): Medication orders and prescriptions, whether inpatient or outpatient, shall be in compliance with the requirements of the institution. Controlled and dangerous substances are ordered only by those who have been granted CDS and DEA registration numbers. The NP authorizes the prescription by signing his/her name and printing the collaborating MDs name and meets all requirements of the Uniform Prescription Blank Act. The NP signs his/her name to the prescription and shall print or stamp his/her certification number. Prescription is always dated and includes the name of the patient and identifies the collaborating physician.
Provides direct patient care to a selected patient population: Conducts comprehensive and episodic health assessment by taking histories, performing physical exams, and ongoing data collection and assessments. Documents all findings in the medical record according to all institution standards.
Our Network
As a courtesy to assist you in your job search, we would like to send your resume to other areas of our Hackensack Meridian Health network who may have current openings that fit your skills and experience.
Apply
Inquire about
this position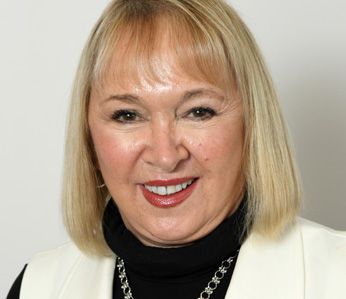 If you're interested in this position, we would love to hear from you! Please call me or complete this from and I will get back in touch with you.
Catherine Hamilton
(732) 751-3598