Job Details
Med Dir, Trauma/Critical Care
---
HACKENSACK UNIV. MEDICAL GROUP
Hackensack
Requisition # 2018-59650
ShiftDay
StatusFull Time with Benefits
Weekend WorkWeekends as Needed
HolidaysAs Needed
On CallOn-Call Commitment Required
Shift HoursVaried
Address30 Prospect Avenue, Hackensack, 07601
---
Overview

Hackensack Meridian Health (HMH) in New Jersey is seeking a qualified trauma surgeon with 10+ years of Level 1 leadership experience to fill this role as the network-wide Trauma Medical Director. The trauma director will oversee the administration and operation of two ACS accredited Level II hospitals in the HMH system. The successful candidate will be responsible for bringing standardization of process and protocols to both Hackensack University Medical Center (HUMC) in Hackensack, Jersey Shore University Medical Center (JSUMC) in Neptune, and other systemwide hospitals as necessary.
The new medical director will lead the accreditation of HUMC and JSUMC to ACS Level 1 designation. The position will be split between the two existing trauma centers and be responsible for the ongoing development, growth and oversight of the trauma/critical care programs at HUMC, JSUMC and the entire HMH network.


Responsibilities

The successful candidate will:
Build a collaborative program and lead a robust clinical program and exhibit a commitment to clinical excellence and innovation.

Possess exceptional leadership and clinical expertise in traumatology, acute care surgery and surgical critical care, with clearly demonstrated skills in education and research.

Lead the integration of trauma and critical care services throughout a growing network in New Jersey

Be board certified in trauma and critical care medicine and have a successful record of academic leadership.

Have a thorough understanding and experience in leading the successful accreditation of ACS Level I designation.

Be responsible for developing and growing a collaborative multidisciplinary investigative team in clinical research.

Expand the Outreach and Injury Prevention Program

Lead medical education trauma programs including residency program support and post-graduate training in trauma for physicians, nurses and set the academic standards for teaching care for the injured patient at Hackensack Meridian Health School of Medicine at Seton Hall.

Lead innovation and discovery in the delivery and implementation of trauma care across the HMH Network.
Hackensack Meridian Health is a leading not-for-profit health care organization that is the most comprehensive and truly integrated health care network in New Jersey, offering a complete range of medical services, innovative research and life-enhancing care. Hackensack Meridian Health comprises 17 hospitals, including three academic medical centers, two children's hospitals and nine community hospitals, two rehabilitation hospitals, physician practices, more than 160 ambulatory care centers, surgery centers, home health services, long-term care and assisted living communities, ambulance services, lifesaving air medical transportation, fitness and wellness centers, rehabilitation centers, and urgent care facilities. Hackensack Meridian Health has 33,000 team members, more than 6,500 physicians and is a distinguished leader in health care philanthropy, committed to the health and well-being of the communities it serves.
For more information or to apply;
Allen Kram, MPA, FASPR
Senior Physician Recruiter
Hackensack Meridian Health
Allen.kram@Hackensackmeridianhealth.org
Phone: (908) 692-1413
www.hackensackmeridianhealth.org
Qualifications

Fellowship Trained
Board Certified/Board Eligible
MD/DO
Our Network
As a courtesy to assist you in your job search, we would like to send your resume to other areas of our Hackensack Meridian Health network who may have current openings that fit your skills and experience.
Apply
Inquire about
this position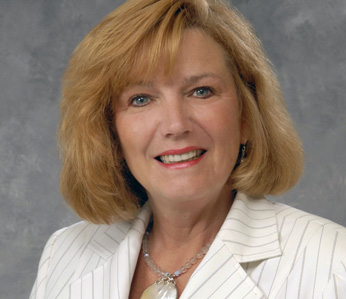 If you're interested in this position, we would love to hear from you! Please call me or complete this from and I will get back in touch with you.
Lynn Hogan
(732) 751-3561