Job Details
Hospitalist
---
HACKENSACK UNIVERSITY MED CNTR
Hackensack
Requisition # 2019-62547
ShiftDay
StatusPart-time without Benefits
Weekend WorkWeekends as Needed
HolidaysAs Needed
On CallNo On-Call Required
Shift HoursVaried
Address20 Prospect Avenue, Hackensack, 07601
---
Overview

The Department of Medicine Hospitalist will serve as the attending of record or as a consultant for adult medical inpatients and provide clinical care through the continuum of their hospitalization.  The Hospitalist will focus on patient safety, quality, and other initiatives in the acute care setting and will also be responsible for direct supervision and training of medical students, residents, and other trainees.  The Hospitalist will also provide medical consultative services, including perioperative evaluation. 
Responsibilities

Essential Generic Job Functions (List in order of importance):
Accept full clinical responsibility for a panel of adult medical inpatients.
Perform daily patient examinations, and provide thorough and timely documentation in the electronic medical record.
Order and interpret tests, including laboratory and imaging studies.
Communicate effectively with clinical colleagues, as well as patients and their families.
Request clinical consultations when needed and coordinate care between consultants and other providers.
Train and supervise medical students, residents, or other health professionals.
Work with multidisciplinary teams to promote safe, efficient, and timely transitions of care.
Communicate with primary care physicians to maintain continuity of care.
Perform medical consultations, including perioperative evaluations, when requested.
Manage admitted patients in the Emergency Trauma Center, as well as patients admitted to the Step-Down Unit.
Respond to Rapid Response and Code Blue calls.

Represent the Department of Medicine at various hospital meetings and committees.

Respond promptly to documentation queries and other staff requests.

Participate in continuing education and professional development activities.
Contacts: Will have frequent contact with Department of Medicine, ETD and other HUMC physicians, nurses, and other staff. Will have frequent contact with patients admitted to the Inpatient Medical Service, as well as the families of these patients.
Knowledge, Education and Skills Required:
Medical Degree

Completion of training in Internal Medicine at an accredited US program
Qualifications

Required Certification/Licensing:
Board Certification or Eligibility in Internal Medicine

Medical Licensure in the State of New Jersey

DEA and CDS license in New Jersey
Our Network
As a courtesy to assist you in your job search, we would like to send your resume to other areas of our Hackensack Meridian Health network who may have current openings that fit your skills and experience.
Apply
Inquire about
this position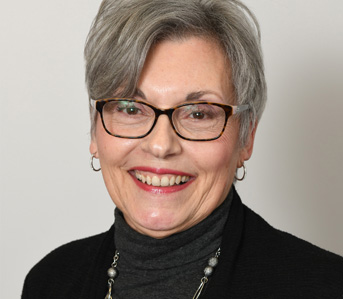 If you're interested in this position, we would love to hear from you! Please call me or complete this from and I will get back in touch with you.
Nancy Massa
(732) 751-3577